Household Chores

Immaculate Healthcare Services, Incorporated does more than care for your health - we also help you care for your home.
We can assign staff members who are able to relieve you from household chores and routine tasks so you can focus more time on your health.
This program is especially ideal for unpaid family caregivers. With our help, we allow them to spend more time with their family rather than on household chores.
We know that when the health of someone you love is compromised, you want to be there with them, supporting them all the way. While you take care of your loved ones, Immaculate Healthcare Services, Incorporated will take care of household chores like washing dishes, dusting furniture, taking out the garbage and other household functions.
Member of:
Contact Information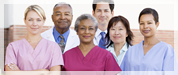 2512 24 Street N.E.
Washington, DC 20018

Phone: 202-832-8340
Rosemarie Sesay, RN
President
Mr. Kenneth Osuji
Vice-President
Winstina Taylor, RN
Quality Assurance Manager